Securing Your Staff in Times of Crisis
RFT
Keeping people safe since 1987
Tragically, in settings such as hospitals, schools and hotels workplace violence remains an increasing threat . With just the press of a button, HELP ALERT's® Mobile Panic Alarm provides employees with peace of mind that, if they need it, help is on the way.
Giving Peace of Mind in Chaotic Situations
HELP ALERT® uses a real-time locating system (RTLS) designed to locate staff in need of assistance. By pressing the button on a pendant-style mobile panic alarm, HELP ALERT® immediately and discreetly reports the individual's location to your security team.
Provides Instant Communication
Help Resolve Conflicts before They Escalate
Enterprise Software
3D-iD PinPoint® locating is enabled through an innovative wireless positioning system that sends locating data via Wi-Fi to a networked computer with PinPoint RTLS software. There, a virtual 3D model of the physical environment is constructed — identifying the computed position of the person or object in real-time. Mobile panic alarms enable security teams to locate staff even if they are on the move, unlike fixed panic buttons or repeater-based systems.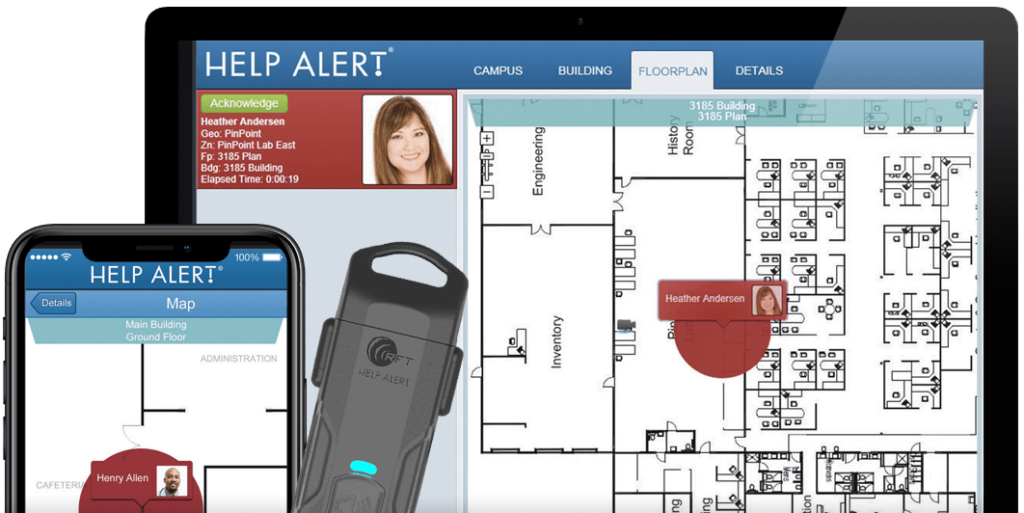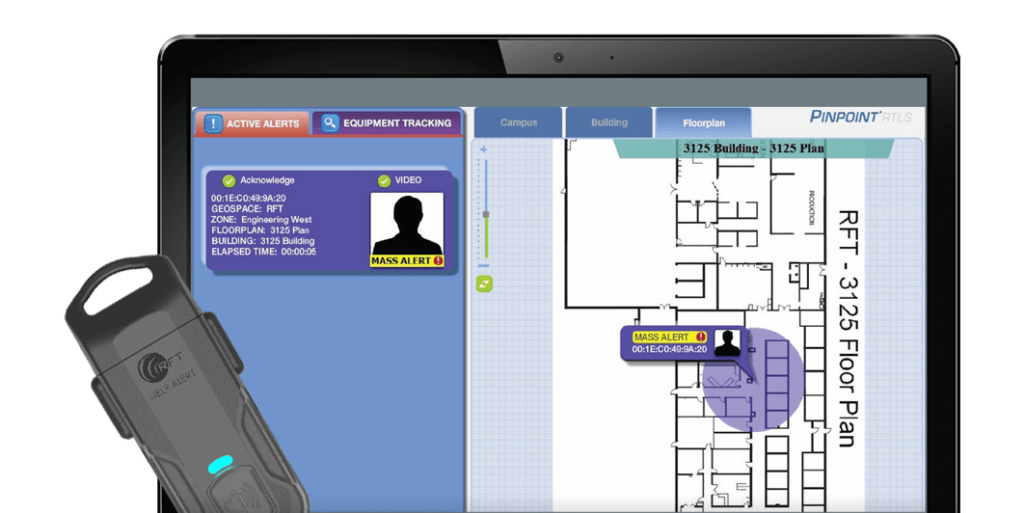 Mobile Panic Alarm Solution
The multi-mode feature provides the flexibility for a user to call for assistance from local responders or generate a priority alarm in a worst-case scenario that can notify Police/911. The HELP ALERT® desktop application features an always-active service on a user's computer to ensure the alarm is acknowledged quickly.
Help Alert and Exactrack systems are protected under RFT's HelpWatch service agreement. To review a complete list of service agreement details, please download the brochure here.